"Money is to be respected. The worst thing that you can do is to manage another person's money without respect for how hard it was to earn."
T. Boone Pickens, Jr.
Although we are independent, we are not alone. We have aligned with one of the most respected independent Registered Investment Advisor (RIA) firms, Cambridge Investment Research Advisors, Inc., and share their core values of integrity, commitment, flexibility, and kindness. We pride ourselves on incorporating these values into each and every one of our client relationships.
Our Mission
Our mission is to deliver family office level services to individuals and organizations. We understand that financial goals are interwoven with life goals, and we bring our considerable experience to the multi-faceted process of helping you achieve them. We place the greatest emphasis on the quality and sustainability of our client relationships, and living up to the spirit of the "Best Interest of the Client" rule.
Asset Management
The process of investment management is highly individualized and should not be thought of as pre-packaged. We believe that capital preservation is as important, if not more, than capital growth-particularly in a turbulent economy.
Financial Planning
We customize a plan to more clearly define your goals and objectives, and to outline and implement the necessary steps to achieve them.  Our approach involves regular follow-up to verify the level of progress toward each of your goals, and to make needed adjustments to the plan.
Risk Protection
Most people work hard to build wealth. Few take the time to properly protect the assets they have, or will need in the future.  Building a solid financial foundation means being prepared for the unexpected.  The proper insurance coverage can make the difference between financial harm and stability.
There is no time like the present to start, increase, or prioritize your savings for retirement. There are strategies for all income levels and budgets. Contact us today – we'll make time for you!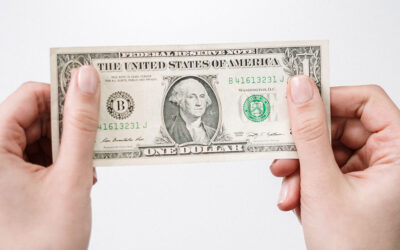 The Powerful Dollar is Creating Opportunity The world is now immersed in higher inflation, geopolitical turmoil, rising interest rates and extreme volatility. This is a lot for investors to manage and plan around. An interesting consideration from...
read more
Contact Us
Riverside Financial Group, LLC
Office: (203) 409-6253
Mobile: (203) 848-4307
Fax: 203-637-5165
15 Wilmot Lane
Riverside, CT 06878
Series 7, 63, 65
Securities offered through Registered Representatives of Cambridge Investment Research, Inc., a Broker/Dealer, Member FINRA/SIPC. Advisory Services offered through Cambridge Investment Research Advisors, Inc., a Registered Investment Advisor. Cambridge, Riverside Financial Group, LLC and Carlson & Carlson are not affiliated.
This communication is strictly intended for individuals residing in the states of: CA, CO, CT, FL, IL, IN, MA, MD, ME, NC, NH, NJ, NV, NY, OR, PA, RI, VA, VT, and WI
This site may contain third-party links. The information being provided is strictly as a courtesy. When you access one of these websites, you are leaving our website and assume total responsibility and risk for your use of the websites you are linking to. We make no representation as to the completeness or accuracy of information provided at these websites. Nor is the company liable for any direct or indirect technical or system issues or any consequences arising out of your access to or your use of third-party technologies, websites, information, and programs made available through this website.